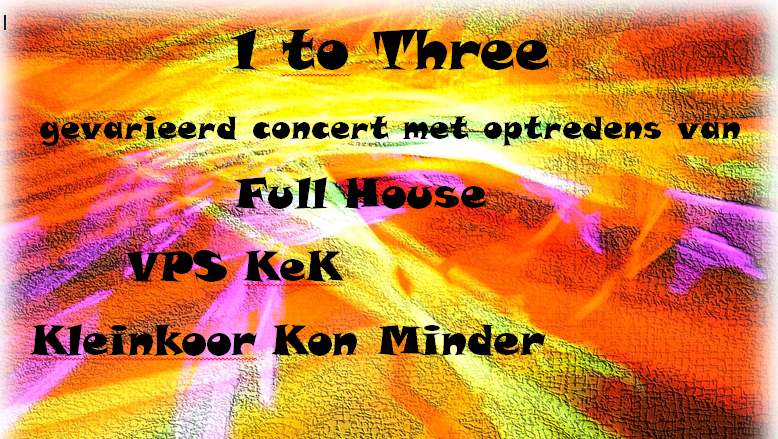 De zesde editie van onze 1 to Three komt er alweer aan! En we hebben wederom een mooi triple concert in de aanbieding.
Dit keer hebben wij uitgenodigd:
VPS KeK – Mannenkwartet met kek schoeisel. Volgens de media: het a capella popkwartet van Oost-Nederland.
Kleinkoor Kon Minder – Net uit de startblokken: een klein en vrolijk popkoor uit Groningen o.l.v. Hannah Tomasini.
Deze 1 to Three vindt plaats in de Herberg van Hilbrantsz, waar voor deze gelegenheid speciale hapjes zullen worden geserveerd!
Waar: de Herberg van Hilbrantsz, Hoofdweg 90, Eelde
Aanvangstijd: 15.00 uur
Entree: gratis, met vrijwillige bijdrage na afloop
Reserveren is niet nodig